Our History
Learn about the history of Curb Systems
Curb Systems, Inc. originated in Lee and Collier Counties in early 1992 with 6 employees. In August of 1993 BJ Romer and Jeff Romer were recognized as members of the new Management Group of Curb Systems, Inc. In 1997 Charlene Romer became the third member of the Management Group Team currently in charge of daily operations. In 1999 the new Management team opened a satellite office in Sarasota, Florida known as Curb Systems of Sarasota, LLC and by the year 2002 had grown to 85 employees. In 2004 BJ and Jeff Romer as part of the New Owner Management Group purchased all assets and liabilities of the existing Curb Companies and became known as Curb Systems of SW FL and Sarasota, LLC. Jeff Romer and BJ Romer, owners of the newly named Curb Systems of SW FL and Sarasota, LLC, both experienced in field work as well as in management began to grow the Company by adding experienced personnel and new equipment. Additionally they obtained licenses to work in all Florida Counties gaining them a reputation for quick customer response time and quality job performance.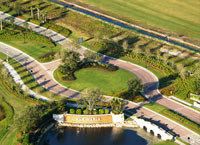 Currently Curb Systems of SW FL and Sarasota, LLC has in excess of 100 employees operating out of offices in North Port, Florida and Bonita Springs, Florida. Our equipment inventory includes some of the industries more sophisticated machinery. We currently run five (5) 5700-B Power Curbers, six (6) PC150 extruded curb machines, 2 tractor trailers, power buggies for remote locations and an impressive list of other power tools and equipment to get the job done professionally. In addition to 7 professional administrative personnel and 6 experienced estimators, we have 5 full time mechanics on staff to maintain our equipment so that we can respond anywhere in the State of Florida at any time.
Not only do we install Curbs, Gutters, Driveways, Sidewalks, Concrete Parking Lots, Cart path, Building Slabs, Retaining Walls and Drainage Structures for Water Control. We have the technology to pour Pervious Concrete which is a unique and effective means to address important environmental issues. Additionally we are equipped to Remove and Replace existing Curbs, Gutters, Driveways, Sidewalks, Concrete Parking Lots, Retaining Walls and Drainage Structures.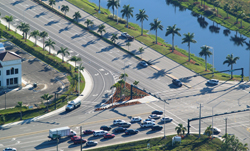 For larger jobs Customers may either Email their site plans or we will pick them up if requested and compile a professional quote from plan take-off information. Customers with smaller jobs may request a Field Supervisor to visit the site and quote from field measurements. Regardless of the method, each job is important and will be given proper time and consideration.
Jeff and BJ Romer not only Own and Manage Curb Systems of SW FL and Sarasota, LLC but they are also in the field daily ensuring quality work and that time requirements are being met or exceeded on each job large or small.
Our pledge to our Customer is very simple:
We Will Do The Job Right! and We Will Do It On Time!
Jeff Romer & B. J. Romer